Why are Dental Implants Considered Better than Bridges and Partials?
Posted by PICACHO FAMILY DENTAL on Jan 24 2021, 08:13 PM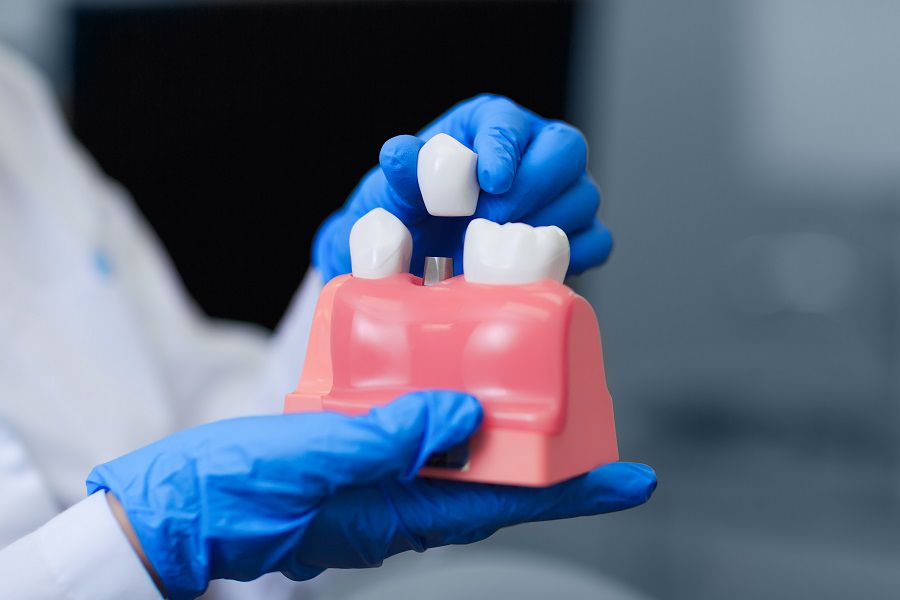 When it comes to replacing missing teeth, a lot of care is given by dentists. This is due to the importance of having all the teeth intact and the drawbacks that could result from losing a tooth or two. Dental implants have been considered the go-to solution for restoring an extracted tooth and are often the first choice recommended by dentists. They are preferred over dental bridges or dentures due to all the advantages they offer.
Here are a few factors that make dental implants highly sought-after in the world of dentistry:
Strength
Dental implants are placed directly in the jawbone, which gives them the necessary strength to stay intact despite the forces endured while biting and chewing food. They do not get displaced or easily damaged, which explains their long lifespan of over 15 years. On the contrary, dentures and dental bridges are not as strong and may sustain damage when you bite anything too hard or sustain a hard blow to the mouth. They may have to be replaced with new ones once every 5 to 7 years, depending on how well you care for them.
Stability
The screw-like grooves present on the surface of dental implant studs give them the necessary stability. In fact, the metal implant studs can be used to hold bridges and dentures in place (implant-supported bridges/dentures). Although bridges are quite stable themselves, they do not match up to the level of implants. Dentures are known to be quite unstable, as they are not held in place by fixed support.
Better jawbone health
The jawbone tends to deteriorate when a tooth is extracted, leaving it looking shrunken. This can lead to loosening of the teeth from their sockets, further tooth loss, change in facial shape, etc. But, once a dental implant is placed in the jawbone, it fills the gap left by the missing tooth entirely, and the grooves on its surface hold the bone intact, thereby preventing deterioration. This advantage isn't available with dentures or bridges, as they are not placed in the jawbone.
Better oral functionality
Dental implants enable you to bite and chew food as you always used to, thereby restoring your oral functionality. They help you carry out your regular oral activities without worrying about the restoration sustaining damage. The dental-grade ceramic used to fabricate the crown and the implant stud made from titanium make implants offer natural teeth-like functionality. Dental bridges are pretty good with oral functionality but do not match the level of implants. Dentures often tend to get displaced in the mouth or even fall off when you laugh or talk. They may apply unwanted stress on the gums, leading to inflammation, discomfort, and gum diseases.
To know more about dental implants, please reach out to us on call or through online consultation, and we'll guide you further.