New Year, New Smile - Smile Makeover
Posted by Picacho Family Dental on Jan 3 2021, 10:58 AM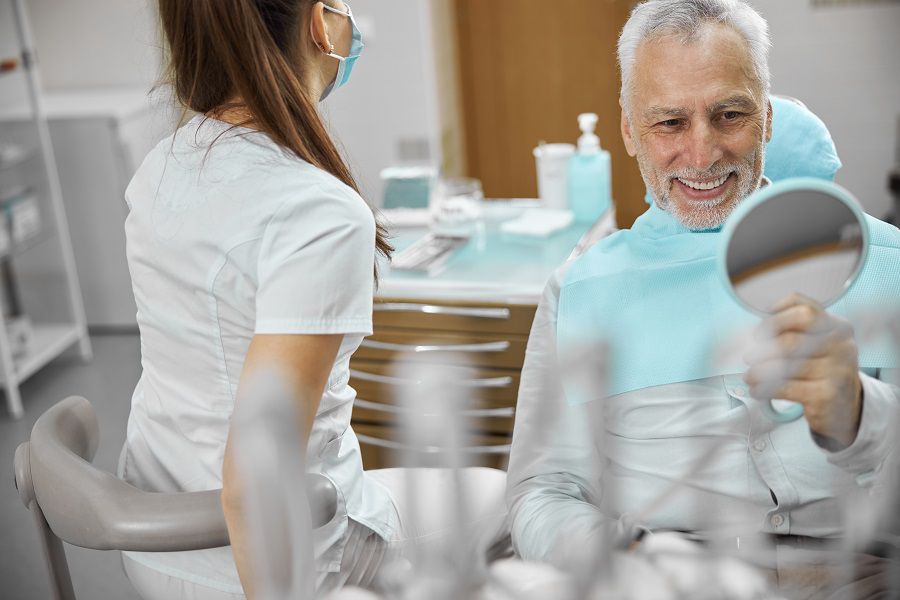 A smile makeover is a fusion of multiple cosmetic dental procedures that are aimed at improving your oral aesthetics. The smile's appearance wears off over time due to aging, wear of the teeth, discoloration, receding of gums, accumulation of plaque and tartar, cavities, etc. This can hinder your confidence and make you feel too conscious while attending social gatherings. In such cases, you would require more than just one cosmetic dental procedure to beautify your smile - a smile makeover.

This new year would be the perfect time to treat yourself to a more pleasing and attractive smile, which you can flaunt with confidence.

Are you a candidate for a smile makeover?
When you visit our practice, we would carefully diagnose you visually and determine whether or not you are a suitable candidate for a smile makeover. Some of the prominent factors we would consider are as follows:

Cavities
Broken or chipped teeth
Malocclusion or change in the shape of the jaws
Discolored teeth and accumulation of plaque and tartar
Receding of gums and gum diseases
Missing teeth
Treatment procedures
A smile makeover includes several treatment procedures aimed at positive results - all of which are intended to make your smile appear more attractive. Here are some of them:

Replacing missing teeth: A missing tooth is a massive letdown as it could lead to embarrassment and make you feel uncomfortable while socializing with people. It can also hinder your ability to bite and chew food. We can help you get the extracted teeth replaced using prosthetics, either in the form of dental implants, bridges, or dentures. Dental implants are fixed to the jawbone, giving them higher stability, strength, and longevity. Bridges are held in place by crowns on both sides and serve as excellent aesthetic and functional restorations. Dentures are preferred by patients with a large number of missing teeth. They are customized, removable prosthetics made from acrylic and ceramic.

Whiten discolored teeth: Stained teeth can entirely ruin your smile and affect your overall facial appearance. They are most often caused due to excessive consumption of colored foods and improper brushing. We can get rid of the discoloration for you through teeth whitening solutions using a hydrogen peroxide whitening gel.
Restore damaged teeth: External trauma can damage the teeth, causing chipping, cracks, or even tooth fracture. This can get extremely painful and result in displeasing oral aesthetics. Such teeth can be restored using veneers, crowns, or composite bonding.
Get rid of cavities:Cavities are caused due to improper oral hygiene and severe bacterial activity in the mouth. The microbes in the accumulated plaque release acids that can erode the enamel. The cavity will be cleaned by removing the decay and disinfecting the tooth to avoid spreading even after the restoration. We use tooth-colored composite filling material to cover cavities.
Gum contouring: The gums may recede due to infections and poor oral health. This makes the teeth look displeasing and long due to the exposed root surfaces. Sometimes, the gums may overgrow as well, which makes them look puffy. Gum contouring surgery gives you the perfect gums and lets you flaunt a gorgeous smile.
Please schedule an online appointment or call us to have a consultation with our dentist, and we will be happy to take you further.